Transforming Spaces
That Drive Student Participation
From concept planning to install completion, The Edu-Source Corporation works with K-12 and University markets to maximize program fund goals by designing cafeteria spaces that drive student participation and inspire students to take pride in their education, school and community.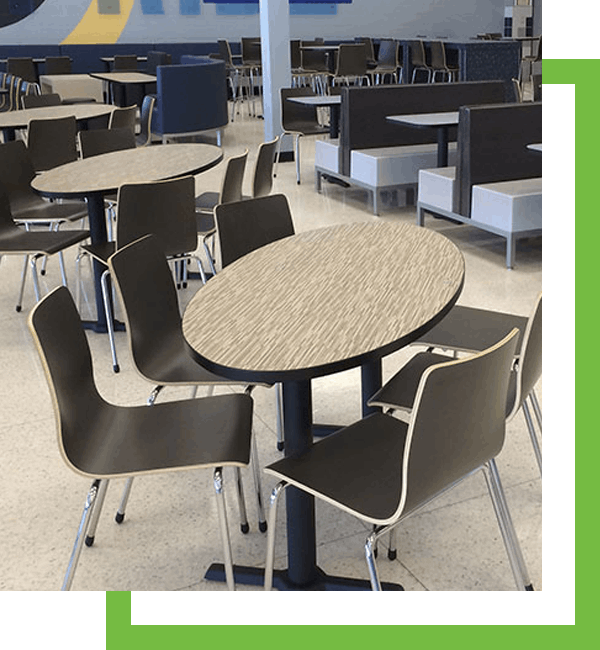 Our highly-qualified team offer tailored solutions that help meet project deadlines, budgets and expectations. Our 25 years of specializing in education designs and deep knowledge of the child nutrition program help schools navigate budget challenges while turning a wide range of spaces into modern atmospheres. Concept design, manufacturing and install all under one roof. We bring it all together!
To bring you the best, we only work with the best. We collaborate with manufacturers who understand the value of offering quality services and products while adhering to each school district's time-frame and budget. We bring only the best!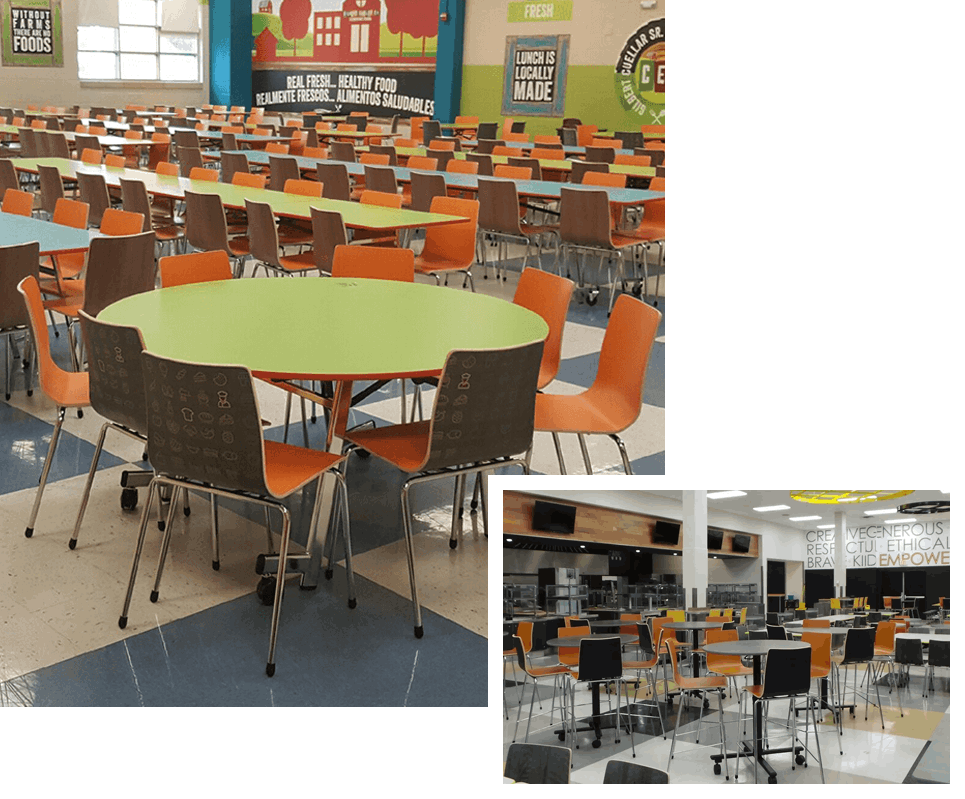 We have the knowledge and expertise, and we understand that you aim to expand the nutritional and social value for each student. Who says you can't look stylish while doing that? Please browse our extensive photo gallery of recent schools showcasing services and products rarely offered by other companies. We have a proven track record!